overview

To bring women together and help their businesses thrive.

A woman that brings together and empowers women to succeed.

An assembly of strong women who come together to help each other succeed.
Who We Are
Gather Brands is a full service boutique sales agency focusing on women owned and women run companies in the CPG industry. We will act as your very own sales team; representatives of and for your brand and are always just one call, text, or email away. This includes everything from collaborating with you on building the most effective and concise presentation for the retailer, to setting up your products with the distributor of choice to get the items on the shelf and into the hands of the consumer! An example of just a few of these services are listed below.
Services
Account Management
New item presentations
Category review schedules
Expansion into other retailers and regions
Promotional planning
Primary contact for your retailers
Annual/Quarterly business reviews
Administrative
Distributor set up
New item submissions
Promotional submissions
Trade spend analysis
MEET THE TEAM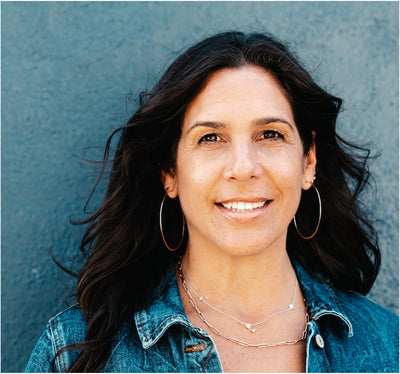 Mia Medina
Founder/CEO
Get to know Mia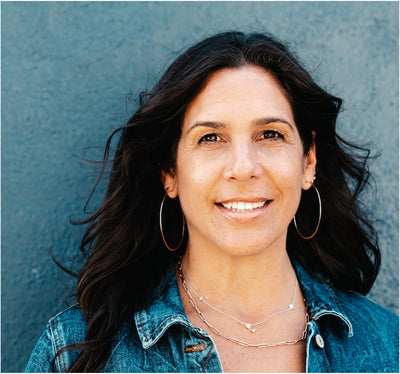 Mia Medina
Growing up in Mill Valley, CA, where natural foods were a staple long before it was mainstream, I've always been drawn to natural products, local fresh foods, and exploring new and different flavors. I'm especially fortunate that my passion for clean healthy food has not only been a lifestyle, but also the core of my career in the Natural Products industry.
While spending the last 20 years as a wife and a mother to our 5 amazing children, I have also had the opportunity to grow with and navigate through the CPG industry, with a primary focus on the Natural Channel. I've worked on the Broker side of the business with Acosta/NS Sales, the manufacturer side with Coca-Cola/Odwalla, and the distribution side where my husband and I expanded our local distribution company nationally, to become Whole Foods Market's #1 DSD distributor in 8 of their 11 regions. It was here, I realized, that helping small businesses launch, grow, and expand into multiple regions and retailers was not only a career, but a calling.
Weaving together the unique threads of my early exposure to clean and healthy food, my personal resonance with the natural products industry, and a passion for helping start up brands grow and flourish in this space, it seemed time to start a consulting company and take that approach one step further; to help women owned brands and women entrepreneurs succeed in this male dominated space. Thus, Gather Brands was born!
BACK TO TEAM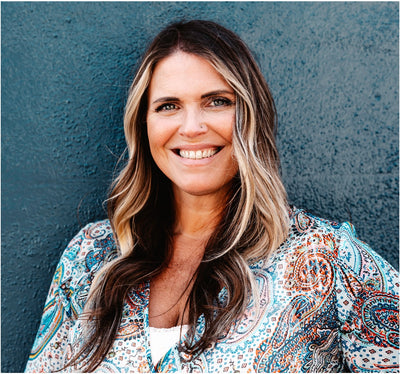 Somer Rodden
Vice President - Sales & Operations
Get to know Somer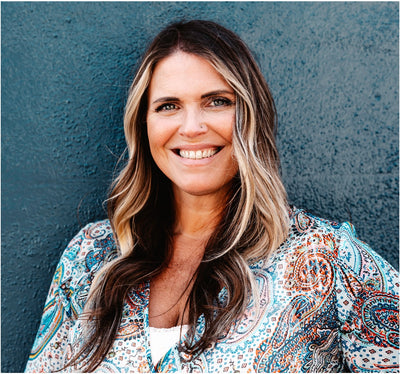 Somer Rodden
I am a passionate enthusiast for anything Natural!!! I always knew I was drawn to everything unconventional! Getting a taste of the Natural Foods landscape at Mothers Market and Kitchen in SoCal I knew that this was for me! Spending a decade in Portland, OR where it seemed that this little piece of the country was ahead of the curve! I dove further into my passion for Natural Foods. I spent 15 years with Odwalla in several capacities of the business and then branched out to Bai Brands, Organic coffee and even Organic Alcohol! I am in love with the fluidity and everchanging landscape of the food and beverage space. 
Over the past 20 years I have been fortunate enough to create an amazing career in the CPG space and take on cross functional roles that play an integral function within both the retailer and distributor landscape. I believe this is much like a marriage as it requires give and take and demands mutual respect of one another. 
I am a mother of 3 growing children, and it is never a dull moment! It is important to me to live a healthy sustainable lifestyle. I am a west coast girl to the core! I enjoy CrossFit, spontaneous adventures, Tahoe and binging Netflix!! On the weekends you can find me at the local wineries or day hiking! 
BACK TO TEAM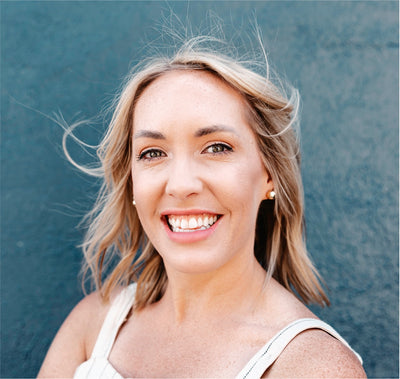 Brooke Williams
Vice President - Marketing & Business Development
Get to know Brooke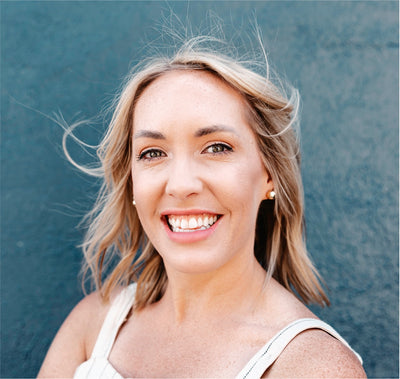 Brooke Williams

Raised a Midwesterner and spending all of my free time actively traveling, I transplanted to the Wasatch Mountains in Utah to pursue a healthier, outdoor lifestyle. Recently becoming a mother, the need for incorporating natural-based products into my family's everyday life has never been more important.
Throughout my career I have always been drawn to and had a passion for natural, benefit-led products. Having worked primarily with start-up companies, I thrive in a fast-paced, entrepreneurial environment whose goal is to enhance their industry one sale at a time. I know the significance of strong relationships not only between the brand and distributor partners, but most importantly with the retailer. I leverage my experience for marrying the partnerships between brands and retail through effective, efficient, and focused planning. Nothing is sweeter than when a well-calculated plan comes together providing ground-breaking results!
It has been a goal of mine to shift my focus to support women-owned businesses. I'm ecstatic to have the privilege to work alongside a group of talented women entrepreneurs bringing the natural/specialty CPG space to life.


BACK TO TEAM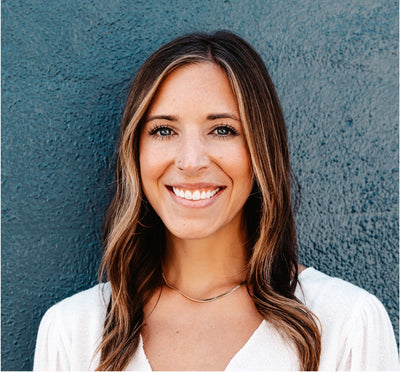 Anna Fagan
Director of Sales - National Accounts
Get to know anna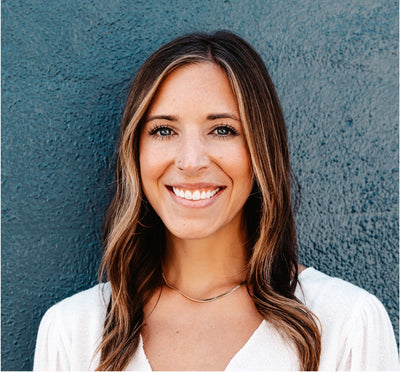 ANNA FAGAN
Born and raised in Arkansas, I grew up on Southern classics
– fried okra, steak, and sweet potato fries. Fortunately, the allures of "The
Natural State" kept my family very active and most weekends were spent enjoying
the outdoors. I was raised to appreciate Mother Nature, but it wasn't until after
college that I had my first taste of the Natural & Organic food industry.  
After graduating from The University of Arkansas (Woo Pig
Sooie!), I wanted to experience an unfamiliar life outside of Arkansas, so I
accepted a job with a large CPG supplier in the San Francisco Bay Area. Year-round
access to fresh produce and a creative culinary community gave me a glimpse at
how delicious healthy foods could be and how nourished they made me feel! My
next stop was closer to home with a position at Whole Foods Market HQ in
Austin, TX. My experience in multiple roles at Whole Foods is really where I
developed a passion for the Natural Food industry and recognized the importance
of sustainable business practices, from ingredient sourcing to packaging to a
company's overarching purpose for existing. Meeting brands with a meaningful story,
identifying cutting-edge innovation, and seeing a product on the shelf after
months of effort are just a few motivators that make me excited to work every day.
After a brief stint in the Beer industry, I am happy to be back in the Natural
space working alongside the incredible women at Gather and the inspiring brand
owners we partner with!
Good food, good music, and good people have made Austin
impossible to leave. If I'm not out for a run or riding my bike to a new lunch
spot, I'm probably cooling down with a frozen margarita or escaping the Texas
heat altogether on a trail in Colorado.
BACK TO TEAM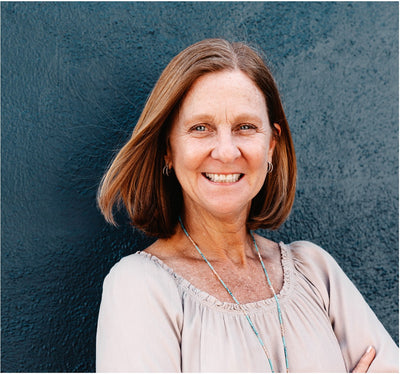 Kirsten Sweeney
Director of Sales - East
GET TO KNOW KIRSTEN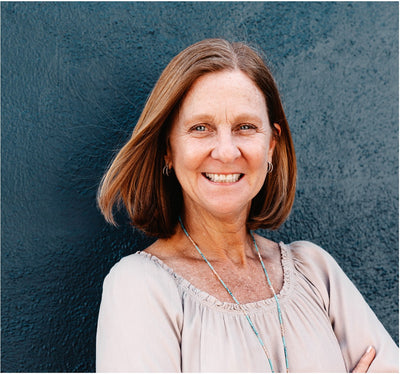 KIRSTEN SWEENEY
I was born in the US, but I grew up in Europe. My mother always used fresh, natural ingredients, sourced from the local markets in Europe. Her fresh pasta sauces became a weekly staple and I had never tried a jarred sauce, until I had my own family.  The few times that I did purchase a sauce from a store, I was turned off by not only the flavor, but also the salt and sugar contents. So, I decided to launch a line of my own, called Just Made Sauces. After testing them every weekend at local farmers markets, I gained placement into 3 regions of Whole Foods and other regional retailers and distributors throughout the Northeast. 
After the experience of running my own brand, I went on to work for a couple of other emerging brands. These years gave me an even deeper understanding of the challenges of the CPG world; what it takes to land a brand on the shelves, and what it requires to keep the brand on the shelf. I spent many years traveling all over the country meeting with HQ buyers, attending distributor trade shows, and developing relationships.
I am thrilled to be working on the Gather Brands team, where I am able to apply my experience and guide the emerging women founded brands that we represent in the natural space.  And to be a working on a team with an amazing  group of women is a dream come true!
In my spare time I love to play tennis, hike, ski, practice yoga, and travel. I  love to cook, and enjoy having friends over most weekends to sample my creations. I am a NY Times cooking junkie and read every single recipe and newsletter in great detail. My husband and I live in Ct, and our 2 daughters live in Colorado, and we head out whenever we can to see them and to enjoy the mountains.
BACK TO TEAM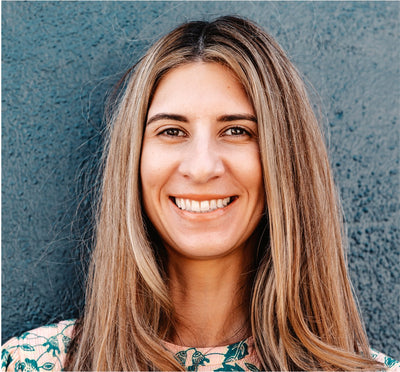 Natalie Shaffer
Director of Sales - Southern CA
Get to know Natalie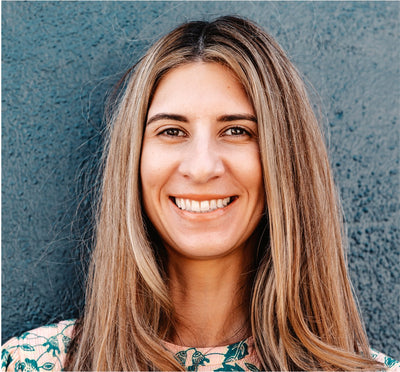 Natalie Shaffer
Born in Romania, raised in Southern California and on the Colorado River.  I've lived in San Clemente and San Diego during my career and recently have moved to Ventura County.  In my free time I enjoy wakeboarding, snowboarding, glamping and cooking at home! 

Growing up, my Mother demonstrated self-taught natural ways to support our family's needs.  I didn't always appreciate this at a young age however, I am so grateful for her early influence on me.  Finding appreciation for this healthy foundation happened once I got married.  I quickly realized that I needed to become a better gatekeeper on what products I brought into my home to keep my family thriving.  Leading a healthy lifestyle has become the most liberating feeling.

I have spent most of my career in the wine & sprits industry having many opportunities in both distributor and supplier roles.  I am thrilled to take my experience in alcohol retail sales and transition into empowering women and representing better, cleaner options when it comes to CPG.
BACK TO TEAM
Stormy Good
Regional Account Manager
Get to know Stormy
STORMY GOOD
Growing up in Texas, I wouldn't say that healthy eating was part of my childhood. In high school my father remarried, and I ended up with a family who has had a health food store since the early 70s. That's where I became a lover of the outdoors and all things natural. In college at LSU (Geaux Tigers!) I thought about going the traditional dietetics route but quickly realized that it was not my path. To me, true health is not about limiting what we eat, rather it is the quality of ingredients we ingest and how we treat and move our bodies.
Post-grad, I worked for years as a buyer for health and beauty/supplements and then went to work for a large national brokerage learning the back end of distributor work, retailer promotions and how to support a growing brand from the ground up. These experiences have catapulted me to Gather Brands where I get to work alongside powerful women who have made it their mission to empower and strengthen fellow women-owned businesses.  
As a consumer of the natural products industry, I am constantly on the lookout for new innovations and fresh perspectives and like to stay engaged in the shifts of our industry. We recently relocated to Southern California where we are taking full advantage of year-long sunshine! On the weekends you can find me camping, at the farmers market, or relaxing outside with a great book and glass of wine. 
BACK TO TEAM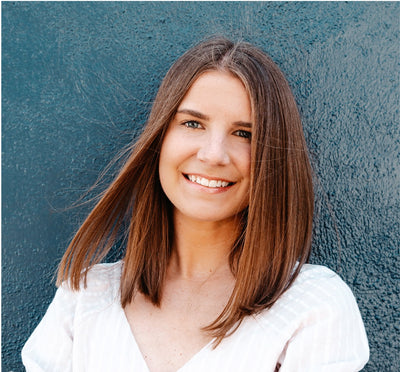 Aryn Embretson
Regional Account Manager
Get to know Aryn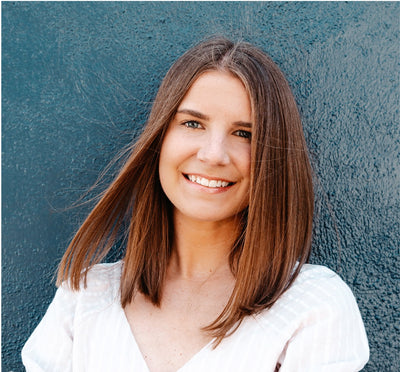 Aryn Embretson
Born and raised in Minnesota, and far from the coast of natural food, a healthy lifestyle wasn't initially ingrained in who I was. I first fell in love with health and wellness when I went away to college and had to navigate shopping and cooking on my own. I delved into books on nutrition and my eyes were opened to the power that quality food has on your mind and body. I then adopted a healthy lifestyle and channeled that energy straight into the Natural CPG industry where I was able to merge my passion for nutrition and my interest in the business world. I developed sales experience  as I traveled around the Midwest from store to store as the rep for a large CPG supplier. I loved fostering relationships with grocery store owners, managers, brokers or distributor reps. I then moved to a distributor and gained a greater grasp on the complexities of the supply chain and the industry as a whole. My time working for a distributor evoked my passion for working closely with founders and helping them succeed. Having both a competitive and passionate spirit, I love seeing wins, working creatively and serving others in the process. I am excited to further my skills in sales and build relationships with both natural retailers and female-founders in the industry.
I currently reside in Chicago and now consider it "home." Though classified as a city girl, I am a lover of sunshine and getting outside in nature as much as possible. In my free time, I love traveling to Arizona where a lot of my family now resides in the wintertime, or up north at the lake in the beautiful Minnesota summertimes. Aside from traveling, you can likely find me running, baking sourdough, biking around the city trying new restaurants or coffee shops, or spending quality time with my friends and family! When I am in need of a pick me up or wanting Inspiration, I may or may not be wandering the aisles of Whole Foods getting mesmerized by the innovation and new products on the market :) 
BACK TO TEAM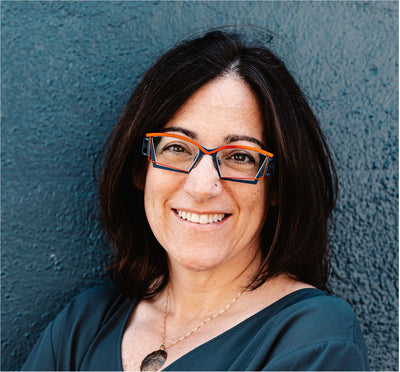 Jane Goldberg
Client & Distributor Manager
Get to know Jane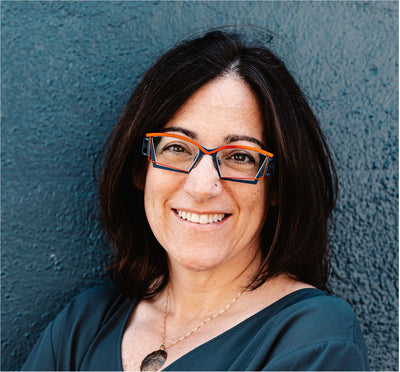 JANE GOLDBERG
I was born and bred in the Northeast. I began learning about and using natural products during college but it took a while longer to see it as a career. My career path began in law and government with a focus on women's issues. I quickly realized that women's issues = human issues = environmental issues.Around the year 2000, I began to see this as more of a career, working in a natural food store and then studying in an Environmental Studies program on Kibbutz Ketura in Israel. When I returned, I got my first job working for a broker in the Tri-State region based out of New York. In 2005, I moved to Northern California to work for a manufacturer and have been here ever since. I've worked for both brands and brokers, both established names in the industry and emerging brands. I'm definitely a passion driven sales person and love when I can get behind a company, their mission and their culture.I live with my family in the Foothills of the Sierras (Auburn, CA) and most of the time I'm trying to keep up with my two growing girls! These are busy days and I try every day to savor my partner, my girls and this beautiful life. 
BACK TO TEAM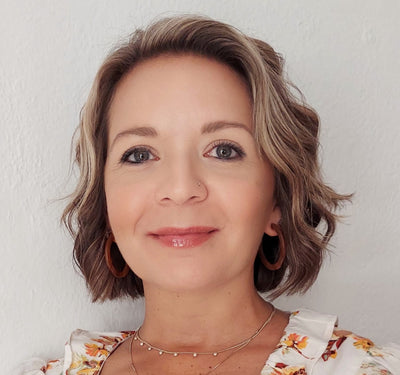 Devon Ost
Business Manager
Get to know Devon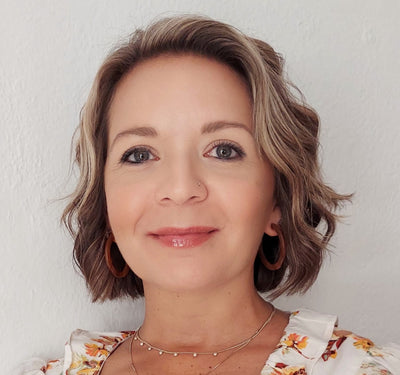 MEET MEMBER!
I was born and raised in the Great Lakes State. I didn't begin paying much attention to the ingredients in our food or products, until I began my esthetician's program through an Aveda Institute in Michigan. Aveda opened my eyes to the importance of clean ingredients as well as how those ingredients affect our environment. Shortly after receiving my estheticians license, I was drawn to the sunshine and mountains of Colorado. Focusing on introducing and educating my clients to natural and organic products, I was introduced to MyChelle Dermaceuticals and ACURE Organics. That is when my career in the Natural Industry took off. From traveling as an educator or sales representative, to working behind the scenes supporting the sales and operations team. I enjoy all aspects of helping a brand grow!

Fast forward 18 years, I am a wife, mother and recent breast cancer survivor. I can truly speak to the importance and integrity of supporting brands that are creating clean and healthy products not just for our families, but for our planet. I'm grateful to have the honor to work alongside some amazing women here at Gather Brands. Together, we can do it all!
When I am not behind my computer, you will find me at the gym with my husband and daughter or on a long walk or hike with our two fur babies. I also love ending a sun filled day
sitting on a patio listening to a live band at one of the many breweries we have here in Fort Collins.

BACK TO TEAM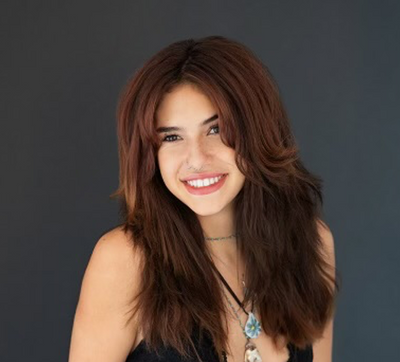 Micaela Mae
Social Media Coordinator
Get to know Micaela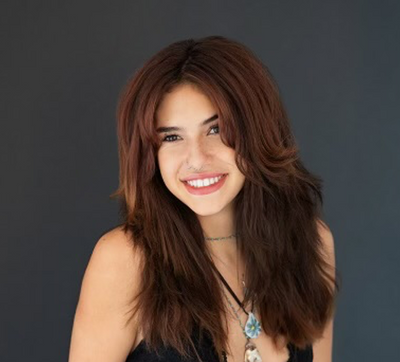 MICAELA MAE
San Diego Native, Micaela graduated High School from San Marcos High this year.
She is staying close to home while taking classes learning how to write grants for non-profit organizations. In the meantime, she is also sharpening her social media skills with Gather Brands.
If you're noticing some similarities between her and our Founder, you're not going crazy, she happens to be Mia's daughter!
BACK TO TEAM
Board Members
DOGS OF WAVE
(AKA the goodest part of Wave)
A few of our Retail Partners...