SUPPORT SMALL BUSINESSES PART 2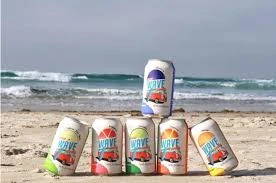 Last week Wave Soda brought you a delightful blog highlighting some of our favorite small (and sweet!) local businesses.
Well, that was exactly a week ago so we thought today was perfect day to show some more small business love. 
Today's theme: Fish Tacos! 
Señor Grubby's
Ohhh myyy goshhh.
Okay, so I probably eat at Señor Grubby's at least twice a week, if not more. 
They have the BEST fish tacos. If you like spicy you need to try the Shrimp Diabla tacos or burritos. They will make your mouth and eyes water instantly. Señor Grubby's offers great deals as well, especially on Taco Tuesday when the tacos are only $2! 
Right now they are offering take out services so you can order online before, or walk up and place an order. There is sure to be a line so give yourself enough time before the hunger monster takes over. 
Lucha Libre
My stomach is grumbling just thinking about this one! 
Lucha Libre is an experience you don't want to miss out on. The venue itself is quaint, only a handful of tables inside and there is almost always a wait but I promise it is so worth it!
The inside is decorated from floor to ceiling with Hispanic wrestling memorabilia and artwork. Even the bathrooms have old pictures and humorous signs. 
Lucha Libre has a location right near the San Diego Airport which is quite serendipitous if you're looking for a cheap preflight meal or a late-night post-travel snack. 
I don't even have a suggestion for what to order because everything is so yummy. Whatever you get, just make sure to grab some of the green cilantro sauce because that sh*t is bananas. 
Hit Us Up!
Do you know what goes great with tacos? A refreshingly uplifting beverage. 
Do you know who makes a beverage like that? Oh, you totally do. It's us!!
Try out some of these fish tacos and bring along a Wave Soda to wash down all the deliciousness. 
Let us know what your favorite taco is, or if you have another place we haven't heard of, shoot us a message here.